With the Dixons Carphone 'Race to the Stones' challenge less than a week away, hear from two of our participants, who are living with diabetes, and will be taking on the 100km walk. They share their stories of having diabetes, why they are doing the challenge, and why they are passionate about fundraising for Diabetes UK.
---
Jesper's Story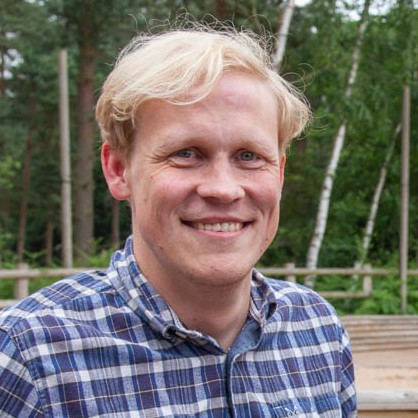 Jesper Fredman is an Ascensia Diabetes Care employee, working as a Territory Manager in London. Jesper was diagnosed at the age of 4, and has been living with Type 1 diabetes for nearly 28 years.
What do you feel is the most challenging part of your diabetes?
Diabetes is with you 24 hours a day, seven days a week and there is no escape – it is there all the time and you're constantly thinking about it, even when you try not to. Everybody has the 'top five' things in their head that they're thinking about at any one time, but when you have diabetes, you are thinking about it on top of everything else. There are days when I have had enough and want to take a day off from diabetes, but I can't – I still have to think about it all the time. That's the biggest challenge for me as someone who has diabetes.
Why are you participating in the challenge?
Our team at Ascensia wanted to do a fundraising activity that could really help people with diabetes in the UK. I am someone who has had to live with diabetes each day, and if we can raise money to make diabetes easier for people, then that's something I'm very passionate about.
I feel particularly strongly about finding a way for children to live without any limitations due to their diabetes. Diabetes shouldn't stop children from doing anything or make them feel like they are limited. They should be able to enjoy the same things their friends do, and by raising money for Diabetes UK, I think we can help to make lives better for many children across the UK.
On a personal level, I am looking forward to the challenge and want to prove to myself I can do it, although I know it won't be easy.
Have you ever done anything like this before?
I have not done anything like this before and the Race to the Stones is definitely a challenge for me! I do enjoy sports, regularly playing badminton and coaching a football team. But I am not an ultra-marathon runner, so this will be a test of my abilities and determination. I am going into it with a very determined mind-set, and I believe that if I put my mind to it, I can successfully complete it over the two days.
What do you think will be the biggest challenge during the race?
I'm not too worried about starting the race or the first day, but I do think that waking up on the Sunday morning, knowing we have to do that all over again, will be very difficult.
Why are you passionate about raising money for Diabetes UK?
Diabetes UK has really helped me and my family since I was diagnosed. They provide so much support for people and families with diabetes at all stages, from newly diagnosed to later in life. Their learning zone is excellent and I remember that my parents and I used it when we were first learning what we would have to do differently. One thing I've found particularly supportive is the personal stories they have on their website. When you have diabetes, there are times when you feel really alone, but hearing other patients' stories makes it easier. Peer support in diabetes is critical and I have found it has helped me throughout. There are two of us in the Ascensia UK team who have diabetes and we talk about it a lot, which has really helped.
---
Bob's Story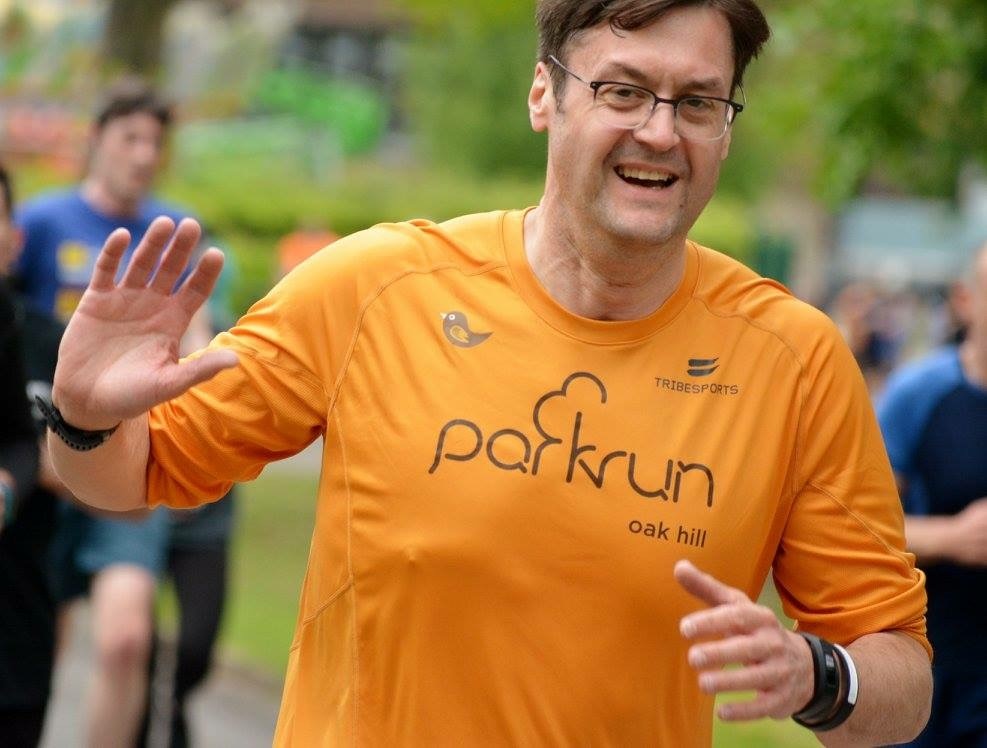 Bob Swindell is an active blogger, trustee of Diabetes UK and person with type 2 diabetes. Bob is joining a 23-person team from Ascensia Diabetes Care UK who are taking part in the Race to the Stones on Saturday 14th and Sunday 15th July to raise money for Diabetes UK.
What has been the most challenging part of managing your diabetes?
One of the biggest challenges for me came immediately after diagnosis. I was diagnosed five years ago during a routine visit to my GP. My GP had been saying for a while that I needed to get healthier and lose some weight, otherwise I would be at risk of type 2 diabetes. Then, during one visit that message changed, and I was suddenly told I had diabetes. In the few minutes I had with my GP, I was given some medication and told to come back in a month. It was very frightening and I left with no information - all I had heard was the word 'diabetes'.
When this happened, Diabetes UK were a huge help. I immediately called their helpline and had a conversation that was a real life-changer for me. Speaking to their support team changed the direction of my diabetes management. They gave me emotional support as I was feeling lost and overwhelmed, and practical advice about my medication, testing and lifestyle advice. They put me on the right path to effective self-management and gave me the confidence to try to make lifestyle changes that could reduce my risk of complications and maybe even put my type 2 diabetes into remission. That was really powerful.
Managing diabetes is not easy, and living with a long-term condition isn't like an illness where you go to the doctor, get a medication and are then cured. I am having to focus on it every day and continue to make the lifestyle changes I need to improve my health, which is tough. It is also very personalized, and how my diabetes reacts is not the same as the next person's. I have had to learn what does and doesn't work for me and keep adjusting, as it doesn't always stay the same.
Why is blogging important in diabetes and how did you get involved?
Blogging is a critical part of peer support and I believe it is a good way to pass on what I have learnt so far – the first diagnosis is very frightening for many people and it can make them feel alone. The benefit of hearing from someone else who has lived with diabetes cannot be underestimated.
Blogging and social media are great ways to bring people together to talk about diabetes – to share our positive and our negative stories, to help educate and support people. I thought there would be a lot of people talking about type 2 diabetes online, but when I looked into it, there weren't. There are many more who talk about type 1 diabetes on blogs and social media, so I felt it was important to talk about and share experiences of living with type 2 diabetes.
I had occasionally written blogs through my work as a reinsurance specialist and then Diabetes UK approached me to ask if I would write about my experiences. I first started writing about an education programme called 'Type 2 and Me' and it went from there.
Why are you participating in the Race to the Stones event?
For me personally, participating in these types of races have helped me keep me focused on my health. It can be easy to give excuses and not do exercise, but being involved in something like the Race to the Stones gives me the reason and motivation to train.
It is also an opportunity to raise money for Diabetes UK, to support something I am passionate about and support them in providing critical support for people with diabetes. Not only that, the Race to the Stones course is amazing and it is a great thing to do as part of a team. When I was asked, I said yes straightaway.
What do you think will be your biggest challenge during the race?
I've done enough running since I was diagnosed with diabetes that I'm not too worried about how my blood glucose will be affected. The most important thing for me during the race is staying hydrated. I am also a little worried about day two, as I think it will be a lot tougher than day one!
How will Diabetes UK use the funds raised from this event? What are some projects that this funding will support?
Diabetes UK does so many things to support people with diabetes, their children, their friends and their loved ones, and the funds we are raising will directly help them to keep providing these services.
As it was for me, the people who staff the Diabetes UK Help Line are often the first point of contact for someone after diagnosis, and having someone on the other end of the phone who is trained to understand and support people who may be distressed and confused is invaluable. My first conversation with Diabetes UK was life-changing for me - because that person knew what I was going through and how to help me.
Diabetes UK is also the leading charitable funder of diabetes research in the UK and over many decades this has helped to positively change the lives of those living with diabetes through the studies it has funded. In addition to research, Diabetes UK has active support groups working locally all over the United Kingdom providing peer support, campaigning and raising awareness.
Diabetes UK could always do more if it had more money, so fundraising from events like Race to the Stones can really help the charity to do its work to change the lives of people with diabetes.